Speaker: Mr. Lawrence Tong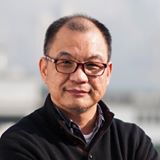 Singaporean Lawrence Tong became Operation Mobilisation's International Director as of 1 September, 2013. He is the first Asian to serve in this position and OM's third International Director in its 57-year history. Lawrence is married to Susan, from the USA. They have two grown sons. Lawrence's spiritual journey began with a commitment to Jesus Christ at an evangelistic meeting in Singapore in 1973. He visited the OM ship, Logos, in Singapore in 1974 and joined the ministry team on OM's second ship, Doulos, in 1978.
In 1989, Lawrence completed a degree in communications at Biola University, near Los Angeles, where he also served as Summer Missions Director of the Student Missionary Union. In the mid-'90s, Lawrence earned his Master's degree in Business Administration from the Singapore campus of the University of LaVerne (California).
Lawrence's leadership journey has included serving on the Board of OM Singapore from 1995–2001; as OM country leader for Taiwan from 1999–2001; as Director of OM's third ship, Logos II, 2001–2005; and in financial development with the OM Ships USA office in Florence, South Carolina. Since 2006, Lawrence led the fast-growing work of OM in China with a significant focus on welfare and agricultural programmes.
"I am a debtor to an OM heritage that has shaped my life and ministry," shares Lawrence. "My
heartbeat is to encourage OM to remain true both to the Gospel and to our core values as we seek
with passion to bring hope to the lives of people worldwide. For my part, I will continue to strive to
give back to OM what the Lord has given to me, so that I—and we together, our generation of
OMers—may be even more worthy of His calling."