17 Nov 2012 - Discipling the 4/14 Generation
God is raising a new generation among those in the 4-14 window across the world to fulfil His Great Commission. Yet it is not going to be easy even to reach them for Jesus Christ, let alone raise them up to become agents of God's transformation. This missions consultation aims to explore some of the challenges the Church has to face and overcome in order to reach and raise the 4/14 generation for God's kingdom purposes. It will look at how to help churches change the paradigm that "Children are disciples in waiting" to "Children are disciples in training". Strategies for reaching and raising the 4/14 generation will be examined.
| | |
| --- | --- |
| Date: | Saturday 17 November 2012 |
| Time: | 12 to 3.15 pm |
| Place: | Prinsep Street Presbyteiran Church |
| Speaker | David Leong |
Speaker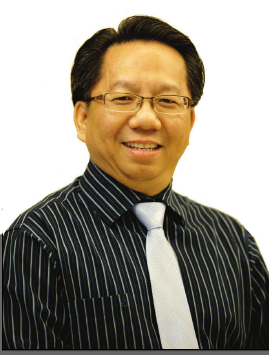 David Leong, currently the Executive Director cum Principal Trainer of Scripture Union (SU) Singapore, is a licensed local preacher and missionary of Grace Methodist Church in Singapore. He started serving the Lord as full-time Director of Children & Families Ministries with SU Singapore in July 1990.
In October 2010, he was commissioned with greater responsibilities as the SU East & West Asia Regional Children's Ministry Co-ordinator. He has a Master of Christian Studies (MCS) degree from Regent College, Vancouver, Canada. From 1995 – 2006, he was an adjunct faculty member of Theological Centre for Asia, now known as TCA College, teaching Christian Education and Marriage & Family courses. Besides TCA, he also teaches children's ministry-related courses at the Centre for Continuing Theological Education (CCTE) of Singapore Bible College and the Covenant Vision School of Ministry.
A much sought after speaker for children, young people, parents and teachers, David is an engaging speaker who is lively, animated and humorous. The Lord has used him to equip many children ministry teachers in Brunei, Cambodia, China, England, Hong Kong, Indonesia, Laos, Macau, Malaysia (East & West), Mongolia, Myanmar, Philippines, Singapore, Taiwan and Thailand.
He and his wife, Cynthia, a kindergarten Principal, have three lovely children - Ivan (20+), Alyssa (18+) and Dorlisa (13+).
Programme
| | |
| --- | --- |
| 12.00PM | Registration & Lunch (For those who registered for lunch) |
| 01.00PM | Worship |
| 01.10PM | Talk by David Leong |
| 02.00PM | Q&A |
| 02.10PM | Testimonies |
| 02.45PM | Interaction & Prayer |